I can give advice & offer you a personalized nutrition plan, which will have you on your way to the perfect you. My nutrition plan will not leave you hungry but it will acheive results so you can look your best.
My advice will depend on the following:
Weight

Calorie Intake




Eating Habits & Lifestlye

Activity Level
Most people already know what they should be doing to acheive personal health & fitness, but find it hard to stick to their fitness & nutrition regimes... If you are one of these people, just remember you are not on your own.
No more excuses, becuase I am here to help you and work alongside you, I will motivate you and help you acheive your fitness goals in less time, so you can feel great about yourself!
Working with Trudy, my personal trainer, has not only increased my physical strength, but my self confidence. Trudy cares very much about her clients and encourages them in every way she can. She loves to celebrate the victories her clients acheive, whether in weight loss or in life.
Romie T. Mother of 2 Kids
[fa icon="quote-right"]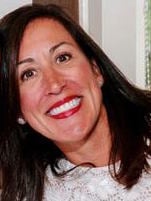 I carefully create your fitness plan based on the initial free 45 minute consultation, which determines your nurtition & exercise requirements.
I will set out a specific program for you to follow, which will be modified and reviewed accordingly on a regular basis, whether it's once or five times weekly. But remember, you are not on your own, I will always support you by email or phone or if you have any problems or questions.
Trudy Riley is an amazing personal trainer! Her enthusiasm and knowledge as well as ability to motive her clients is unmatched. I have been working one on one with Trudy for 3 months and I have seen dramatic changes in my physical appearance, energy levels, strength, and stamina. I would highly recommend Trudy to anyone who is looking for a friendly, personable, knowledgeable personal trainer.
Chris S. Young Professional
[fa icon="quote-right"]